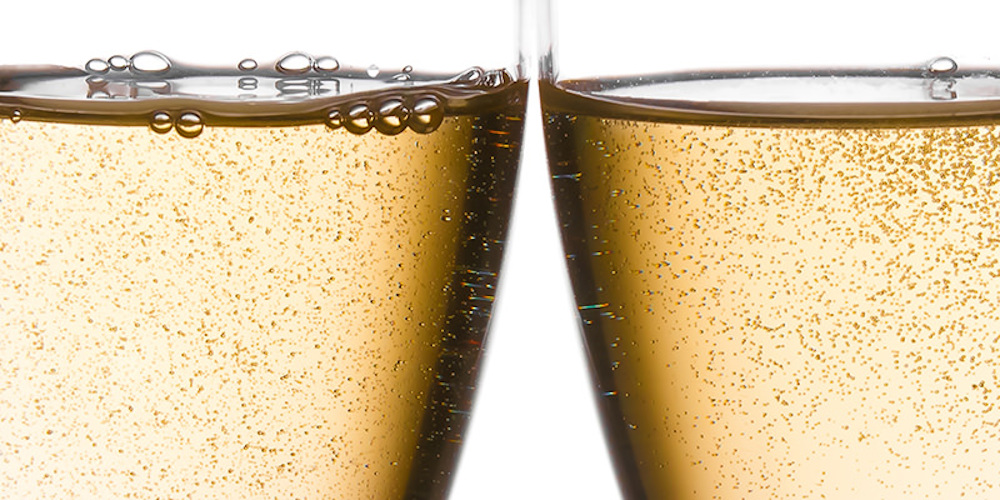 What is Cremant?
Crémant is a type of sparkling wine from France.
It's made in the 'traditional' method, similar to champagne and cava.
While the end result is delicious and bubbly, the grapes originally get turned into a still wine with low alcohol.
They then get put into bottles to ferment more, which is where the carbon dioxide forms.
It's then left to sit in the bottle for 9 months (where the yeast breaks down) before it's filtered in the bottle and released.
How is it different from champagne and prosecco?
Champagne refers to sparkling wines produced in the region of Champagne in France.
There are several other factors which distinguish champagne from other sparkling wines.
These include:
The grapes used – mainly Pinot Noir, Chardonnay, and the red Pinot Menieur
How the bubbles are formed – for champagne it's from a secondary fermentation process that takes place inside the bottle
Crémant originally referred to wines that were also from the Champagne region, but had less fizz than regular champagne.
Today, 'crémant' refers to sparkling wines made outside of Champagne, that still use the champagne method of fermenting in the bottle.
You can find crémant wines from all across France – made with very different grapes from champagne.
These include Pinot Gris, Pinot Blanc and Riesling.
Crémant is often cheaper than champagne but it's arguably just as delicious.
746 Lawrence Hargrave Drive
Coledale, NSW, 2515