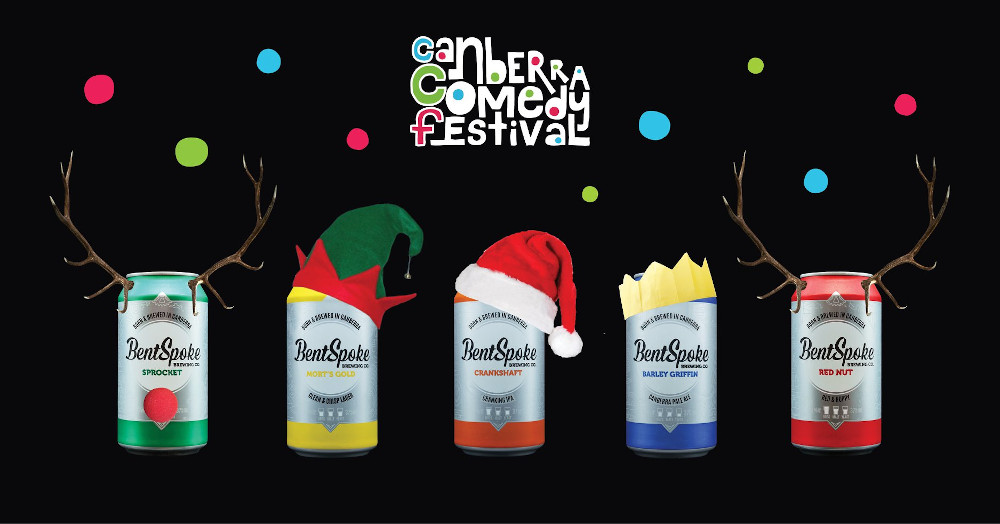 Merry Chrismas from Bentspoke
The Canberra Comedy Festival returns from March 16 – 22 in 2020 and has today announced the full line-up, featuring over 60 shows to form the largest festival yet! Highlights include;
Carl Barron makes his comedy festival debut with a record-breaking run. With 6 shows already Sold-Out on release – A seventh and final performance has been added on March 21st.
Canberra favourite and Australia's Crown Prince of Comedy, Joel Creasey, returns with his brand new show.
Due to popular demand, Arj Barker returns with an encore of his hit Sold Out tour.
Fiona O'Loughlin comes from the Jungle of I'm A Celebrity Get Me Out Of Here to Canberra with her national stand-up tour.
Stephen K Amos, the feel-good master, returns to Canberra for the first time since 2018!
Marty Sheargold, star of Nova and Have You Been Paying Attention, makes his comedy festival debut as part of his first stand-up tour in 20 years!
The unique, bold, brash, runaway hit of the 2018 & 2019 festival Sh!tFaced Shakespeare (U.K) returns with an utterly sozzled Hamlet, premiering in the Canberra Theatre in 2020!
After a stellar year appearing on anything and everything Becky Lucas returns with a new show chock full of her quick millennial wit.
746 Lawrence Hargrave Drive
Coledale, NSW, 2515